Princess Louisa Marine Provincial Park
Establishment and park at Gibsons, Gibsons, BC V0N 1V6, Canada. Here you will find detailed information about Princess Louisa Marine Provincial Park: address, phone, fax, opening hours, customer reviews, photos, directions and more.
Rating
4.6 /5
Based on 5 reviews
Photos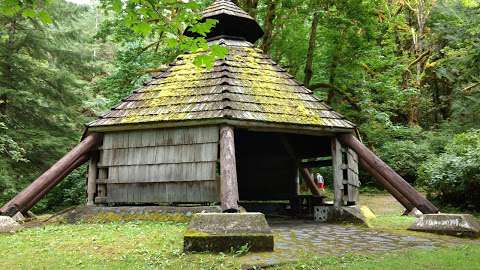 Reviews of Princess Louisa Marine Provincial Park
Greg W Added 2018-10-25

★ ★ ★ ★ ★

This is a very beautiful place, I wish I could return!

Rick Onyshko Added 2018-09-18

★ ★ ★ ★ ☆

Beautiful, location was able to get a spot on the dock. But it takes a day to get there so if time is a constraint I would skip next time.

Hans Added 2018-08-28

★ ★ ★ ★ ☆

As with many things in life, it's the journey not the destination that makes the effort memorable. Princess Louisa Provincial park is a beautiful remote provincial park accessible ONLY by air or water though there has been talk of adventurers coming in from Whistler. Who knows for sure...anything is possible.

The Chatterbox Falls located at the end of the inlet, and steps away from the dock, provide the drama but the real joy comes with connecting with other boaters from far away places.

The park has very limited services, no power hook-ups or potable water.


Allen Dick Added 2018-08-26

★ ★ ★ ★ ★

Amazing place and not at all crowded, even in mid July.

Randall Rice Added 2017-08-20

★ ★ ★ ★ ★

One of my favorite places on earth.